---
Here is a link to this page:
http://www.jah-rastafari.com/forum/message-view.asp?message_group=4258&start_row=1
Ible Verse
Time Zone: EST (New York, Toronto)
| | |
| --- | --- |
| Messenger: RasMoses | Sent: 3/4/2011 10:00:23 PM |

Greetings to all bredren and sistren, I and I am new to the forum. I and I am currently a member of other Rasta forums, and the reasoning here is really great. Big up to Ark I for the site.
Anyways, I came here to discuss an Ible Verse I and I couldn't find.
In interviews, Hon. Robert Nesta Marley sights a verse that loosely states a prophecy: "That a king shall be crowned in the lineage of King David." He states this in nearly every interview I and I have sighted on YouTube. Well, if anyone can direct I to where this verse is, it would be greatly appreciated.
Ras Moses


| | |
| --- | --- |
| Messenger: Fikre Jahnhoi | Sent: 3/4/2011 11:18:11 PM |

Of the increase of his government and peace there shall be no end, upon the throne of David, and upon his kingdom, to order it, and to establish it with judgment and with justice from henceforth even for ever. The zeal of the LORD of hosts will perform this.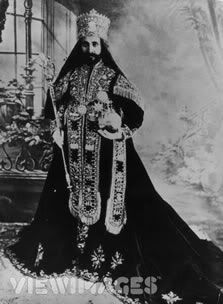 Isiah 9

Blessing


| | |
| --- | --- |
| Messenger: Fikre Jahnhoi | Sent: 3/4/2011 11:29:27 PM |

And one of the elders saith unto me, Weep not: behold, the Lion of the tribe of Judah, the Root of David, hath prevailed to open the book, and to loose the seven seals thereof.
Rev 5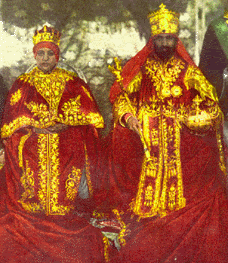 Rastafari


| | |
| --- | --- |
| Messenger: Fikre Jahnhoi | Sent: 3/4/2011 11:47:13 PM |

how is it dat yuh dont even know these Word Sounds yet, and yet yuh tek on di Mighty Crown of Rastafari and call yurself "Ras" ?

no need to reply to I, jus think and consider for di I self, cah its a serious ting, a di Almighty ini speaking of, to be called by His Name is a serious ting. If yuh seh dat yuh know enough to KNOW dat Rastafari is di Almighty,mi nuh have no problem becha there R those who cyaan even read and dem KNOW Rastafari.... but if yuh are still wondering if Rastafari is di Almighty, then be patient, what is to be revealed will reveal, and yuh shall know what it is to wear Rastafari Crown and be called Ras in fullness

Love Rastafari


| | |
| --- | --- |
| Messenger: RasMoses | Sent: 3/6/2011 8:21:24 PM |

Blessings to all. I just didn't know where the verse was located in the Ible. Thank you.


| | |
| --- | --- |
| Messenger: RasRanga | Sent: 3/7/2011 6:34:02 AM |

Ras Moses, has the I read the Kebra Nagast?

Ises to the Most High Jah Rastafari iternally!


| | |
| --- | --- |
| Messenger: RasMoses | Sent: 3/7/2011 4:59:23 PM |

Ises, Ises, bredren, no, I have not...looking online but there seems to be many different versions. On Amazon, one is entirely based on Rastafari, and the other I man can't seem to find. If the I could give I any suggestions on what to do about this situation it would be greatly appreciated. I am currently reading the King James Version of the Bible; many tell I its not a reliable text.


| | |
| --- | --- |
| Messenger: Eleazar | Sent: 3/7/2011 5:04:35 PM |

RasMoses,

There is an online version on this website.

Click the "Kebra Negast" Link on the JAH-RasTafarI homepage.


| | |
| --- | --- |
| Messenger: RasMoses | Sent: 3/8/2011 7:02:45 PM |

Yes I,
Give thanks.
Bless up


---
RastafarI
Haile Selassie I