---
Here is a link to this page:
http://www.jah-rastafari.com/forum/message-view.asp?message_group=2776&start_row=11
monk picture that is claimed to be Haile Selassie I - deception
Time Zone: EST (New York, Toronto)
| | |
| --- | --- |
| Messenger: liberated_Ras777 | Sent: 8/1/2008 6:31:39 PM |

Haile Selassie First, King Rastafari KING OF KINGS

Hail beloved sistren

First of all love and raspect to the I in the nmame of the Almighty IAM.


I an I know that the almighty I can do whatever the almighty please even come in the physical form and live iternally within that physical form His Majesty HIMself says " There is no energy in the world that cannot be controlled" I will find speech and post up after this reasoning. So I an I is not one of those Rasess that DOUBT his majesty ability come as an immortal within the form of a human.. HOWEVER.... I do doubt the bredren who posted the pic due to the fact that he is known for making up stuff seen?

I overstand the I reasoning I-loved sista, it is the same as I self.. the only thing was pointing out that the one who postwed such picture is a deciever.. He said with his own mouth that he was going to travel to ethiopia at the time of the new millenium on a mission to bring his majesty to the US, he said that when his majesty comes to the US he ( Haile Israel or Abba High lee I, Rastafari lee) would be the one pushing him around in a golden wheelchair..

I an I bun illusion and fantasy that is what is the essence of what I an I is writing in the post above.. do not be decieved


Rastafari lives


| | |
| --- | --- |
| Messenger: BINGIMAN | Sent: 10/29/2008 2:19:57 PM |

I&I STAY INNA OHIO AND KNOW DA BREDEN THST FOUND THE POSTER AND THE ELDERS HERE ALL KNOW THE BREDREN WITHNTHE PIC NAME ILEE. ELDERS SAY THATS NOT HIS MAJESTY!!!!!!! ITS A MONK IN ITHIOPIA BUT NOT DIVINE MAJESTY. HIS EMPYREAL MAJESTY IN INSIDE A MONASTERY IN THE HILLS OF ITHIOPIA. BUT NOT HIM IN PIC THE BREDREN HOLDIN.... HAIL THE I EMPEROR HAILE SELASSIE I


| | |
| --- | --- |
| Messenger: rootz | Sent: 11/5/2008 6:46:28 AM |

bless up eboni,

i would like to query the statement you made when you said that a rasta wouldn't lie about something like this! i think that we are all in our own religions/denominationi/cultures etc but at the end of the day we are just individuals who are capable of doing both right and wrong! there've been instances when people said only certain types of persons are capable of doing this... only certain types of persons are capable of doing that! this is not so! it shouldn't come as a suprise when a christian is in church one day and out stabbing some defenceless person to death the next day! it is also like that when it comes to my fellow i-dren! we need to stop being selfrighteous and say because we're like this then we're better than those because at the end of the day, Dada knows it better and Him alone can judge who is and who isn't doing the right thing. i digress...

what i really want to say is i think yes a rastaman would say something like what ras said re the whole seeing Selassie I! it could all be just a farce! also, we are not really sure if ras is genuinely one of us or someone who just wants to stir up something in the rasta community. we don't know that! i and is rasta but my opinion is that the King has gone to prepare a place for i and i in zion and him a go come soon fi tek Jah Jah children home. i don't believe that one has sighted the Almighty eversince he left to mt zion... correct me if im wrong...?


| | |
| --- | --- |
| Messenger: SunofMan | Sent: 11/5/2008 3:54:31 PM |

Greetings Rootz, the I is completely correct, we are all individuals at the end of the day; Eboni already proved that beyond doubt and you won't see her here anymore for said reason, same reason the I won't see that Ras making more videos about this thing we are calling deception (at least I think, but then again, he made the first vids and if he was off base enough to put those out then as I think about it, he very well could make more), but the point is that fallacy can lurk in anyone's shadow. Good for the I to see it clearly right off though.

Greetins BINGIMAN...

Give Thanks for coming forward, as anyone in good conscience and half a brain would see the transparency of the man's video. However, the I said:

"HIS EMPYREAL MAJESTY IN INSIDE A MONASTERY IN THE HILLS OF ITHIOPIA. BUT NOT HIM IN PIC THE BREDREN HOLDIN...."

So the I is really gonna come forward now and debunk the video but say that His Majesty is nevertheless in flesh residing in a monastery in Ethiopia. Please come again with some major sources for that statement, the I must realize that it is a huge statement to make, as it implies that the I must have some secret knowledge that you're holding over Ones like a carrot on a stick. If the I can't say more in regards to your statement then it remains as baseless as the videos.

SELAM


| | |
| --- | --- |
| Messenger: Ras KebreAB | Sent: 11/15/2008 10:09:00 PM |
| | |
| --- | --- |
| Messenger: RasRanga | Sent: 12/1/2008 5:01:00 AM |

Greetingz beloved idren of the Most High Majesty!

Not all who say they are rasta are trully rasta. Hear me, if I is trully rasta, then not to say I do not lie but all I word and action has a purpose to glorify ini irator.

H.I.M lives! indeed. the conquering lion is alive in i n ini...Tis the irit that gives life, so do not seek H.I.M in flesh but in spirit and in truth then u will find H.I.M in all ini livity.

Jah Guidance alway!


| | |
| --- | --- |
| Messenger: Yaa Asantewa | Sent: 12/1/2008 6:28:46 AM |

Selassie I first greetings!

Who is gonna push Majesty around in a golden WHEELCHAIR?! What an audacity. It's straight brimstone and fire. A wheelchair though???! I find that silly. The man is hailing Haile Selassie I as God, and testifying that HIM still lives... the only problem being that in his "age" he might need a wheelchair! Oh pur-leez. I didn't know that anyone had said that. That's funny.

Selassie I First (that manifestation who was crowned 1930) still lives. I like this stream of reasoning. There is nuff praise for the Most High... many nations bowing as usual, we give thanks.

As I was saying, Majesty lives... yes in all things, cosmologically, Iniversally, metaphysically and such... but also within the vessel of dispensation (that which was crowned to fulfill prophecy). The time is not yet done. Majesty lives still in the flesh waiting for the fullness of the fulfillment. Nobody told me except the Most High. I feel and know it. I refuse and will not put down this knowledge due to how I know and feel it is key in this time. I overs that there are those who do not sight it.

This is my opinion on the matter.

Give thanks, royally.


| | |
| --- | --- |
| Messenger: SunofMan | Sent: 12/1/2008 9:14:00 PM |

Even clearer in color...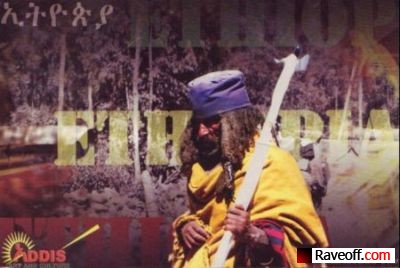 Selam


| | |
| --- | --- |
| Messenger: Ark I | Sent: 12/3/2008 11:37:00 AM |

I give thanks for showing that picture SunofMan.

I copied the picture to a location on this website and changed your link to point here. That way there is not chance of the link to the image being broken.

Here is a close up of the face. I also brightened it a bit to show more detail. Because the original picture was small, it is not as clear as it could be.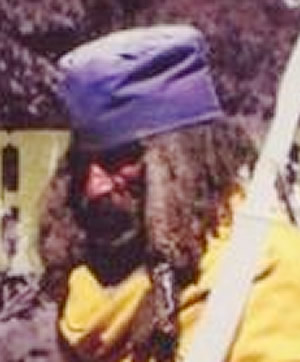 Here are the pictures of Selassie I that I showed before that are at a similar angle. On top of the difference where the bottom of Selassie I nose curves and the monks is straight. There is a bump on the side of the monks nose close to the top that Selassie I doesn't have.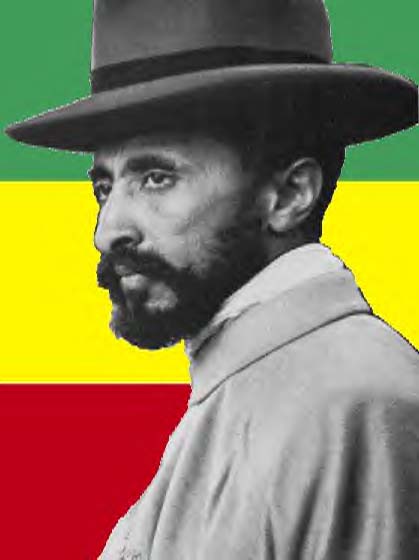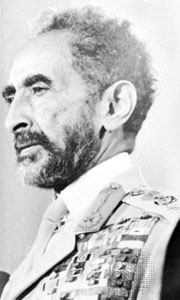 Here is the black and white image from the video.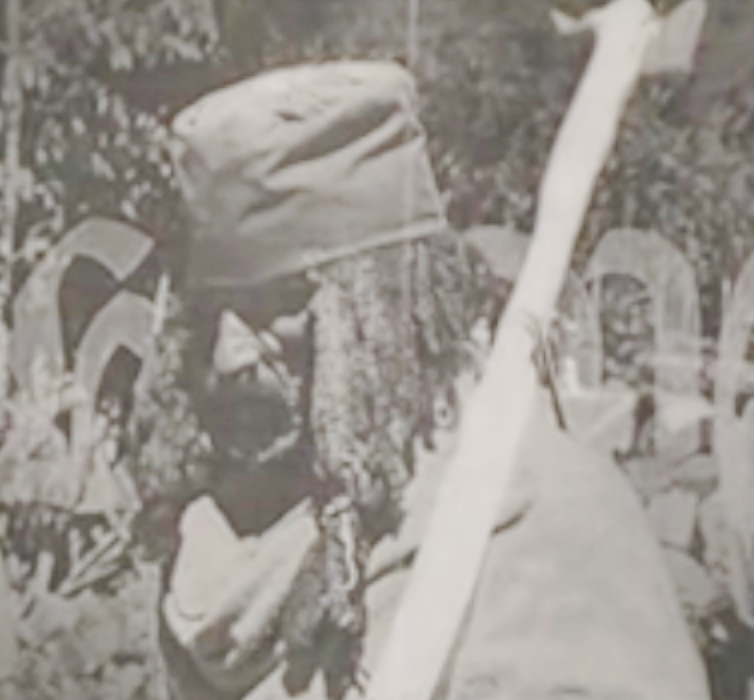 Fire Burn deception.

Ark I

Itinual Praises unto Jah RasTafarI Haile Selassie I Menen I


| | |
| --- | --- |
| Messenger: Yaa Asantewa | Sent: 12/3/2008 11:56:11 AM |

I don't get what displaying the pictures is supposed to demonstrate... I mean, for I... judging from the photographs of the monk, I can see why someone or anyone might mistake this man (or maybe not even mistake him) as being Majesty. Sorry. I don't think the pictures at any close up make it any more obvious or not relating to the similarity, or not.

The only clear difference to me between the distinctly shadowey picture of the monk and that of The King is that one is highly well groomed (LOVE best dressed man... EVER) and the other is a not so kingly groomed monk. I don't think these comparisons make the point either way.

The reasonings in the thread make a better point than the visuals. I dunno... I get a little jump heartbeat when I first saw the image... plus around 3 weeks before this, I had a bit of an epiphany, so... I'm certainly not declaring anything in either sense with direct relationship to this proliferation via the internet (which is the element which actually makes me cynical). There remains no doubt in my mind that it is plausible, due to His Majesty's remaining presence on this Earth right now as InI know it.


---
RastafarI
Haile Selassie I